THERAPY DOGS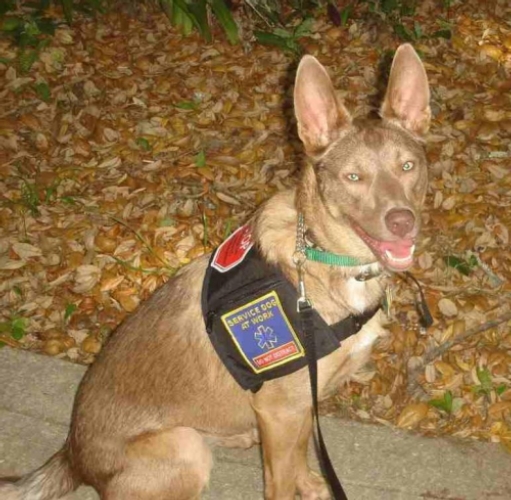 We are very proud of our service dogs with the Canine
Angels, and as you can see, they are too.
Canine Angels is a non-profit organization that trains
dogs for disabled children. Our dogs learn to retrieve
dropped items, turn lights on and off, open and close
doors, etc. Most importantly our dogs are a constant
companion and best friend. Our hope is that the Indian
Dogs with their loyal and loving nature towards children,
their willingness to learn and their versatility, will
become an important fixture within Canine Angels.
For more information contact:
Canine Angels Service Teams
Sandy Mays
www.canine-angels.org
(888) K9-ANGLS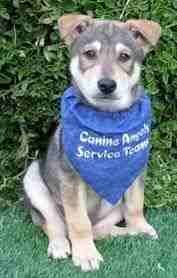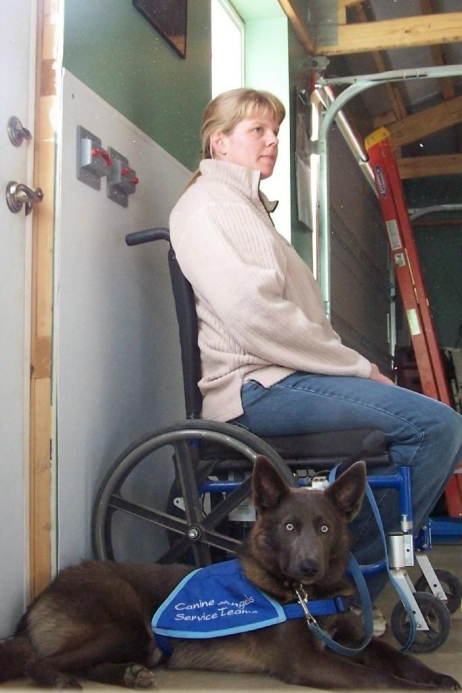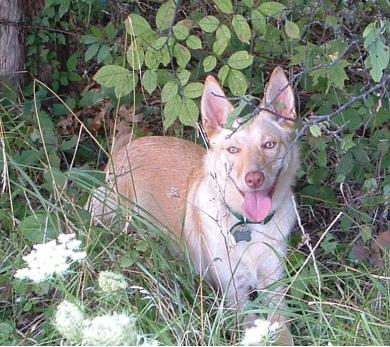 Kodie is a Certified Therapy Dog; another nurturing soul.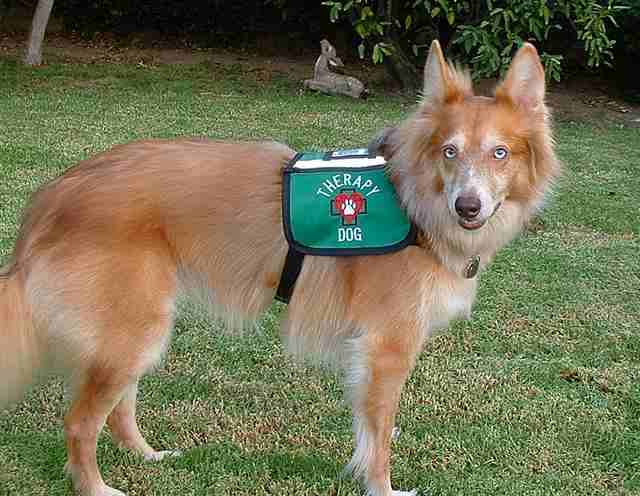 Karen Knight's, very proud, rare,
long-haired AIDog Waya in his
Therapy Jacket. Waya is both a
certified therapy dog, and a
certified service dog.
Congratulations Waya and Karen.

SURFERS and SLED DOGS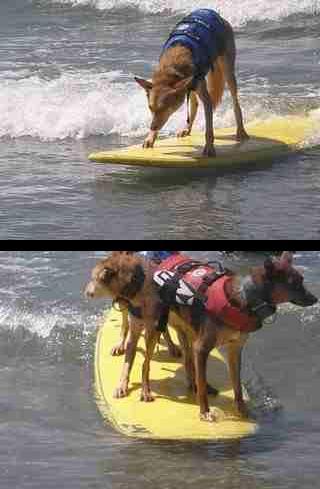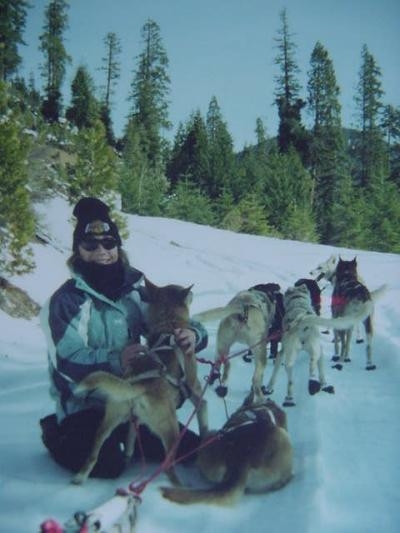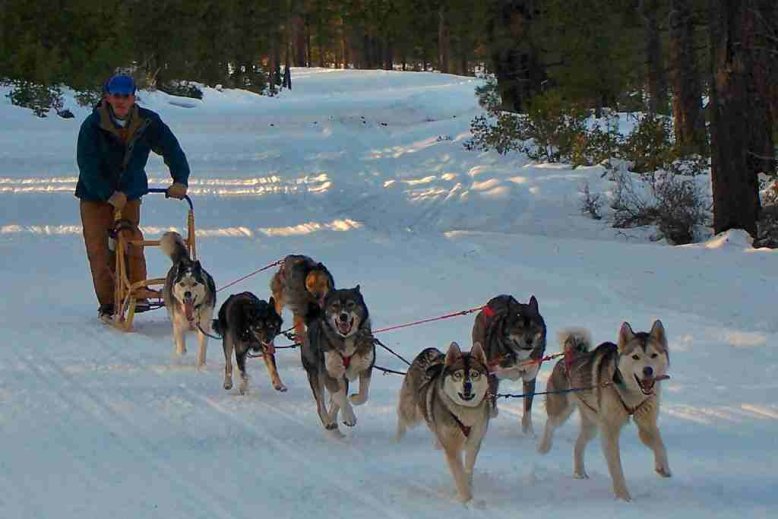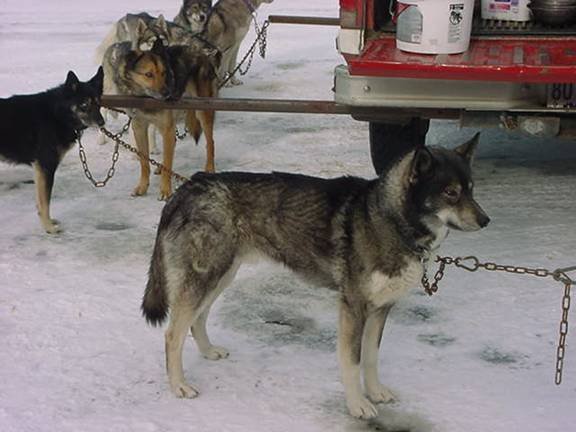 There are three AIDogs on this
dogsled team. (Top) They may be
smaller than other mushing dogs,
but they are extremely strong,
surprising all the competition.
The team, in the middle has two AIDogs.
This picture is from the 75 mile
Chemult Oregon race 2007.
Waiting for the race in Burns, Oregon
(left) are Barb and Brian Gaskel's
dog team.
Babysitters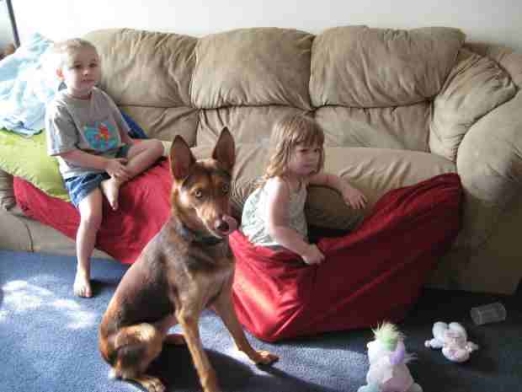 Historically, AIDogs have always been
called on to babysit. They're pack orientation
is evident in their nurturing behavior.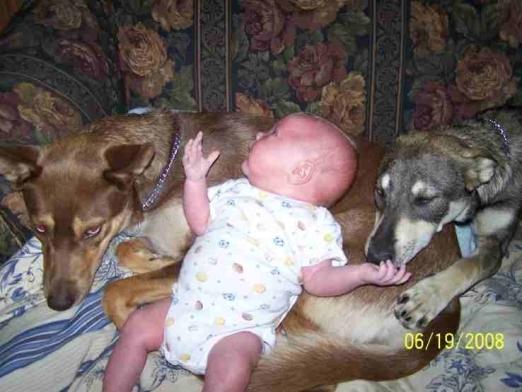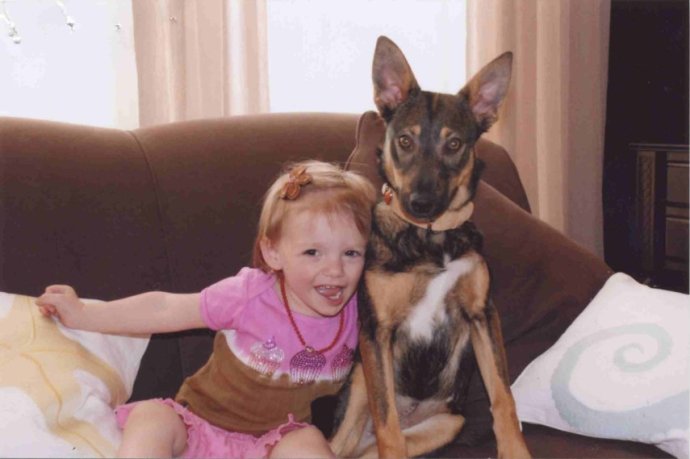 MOTORCYCLE DOGS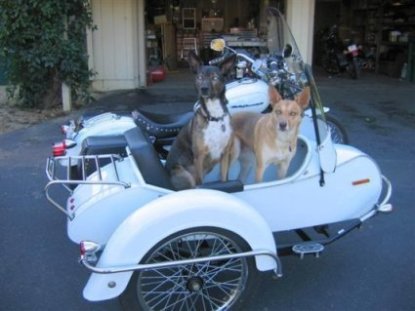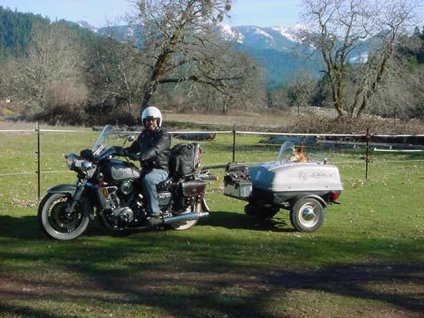 "Spiritt and Tulip" owners Marie and Robert from Aromas CA. .....begining side car training.
(Right) Kim and his Dog Trailer.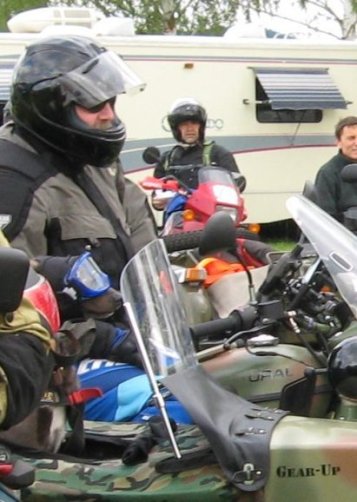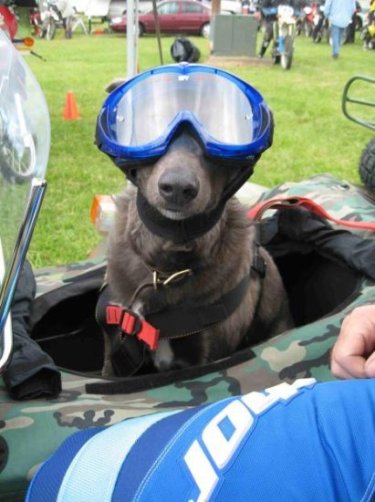 This AIDog has traveled almost
a 1000 miles in his sidecar.
Here he is at the 2008 Black Dog Rally,
where he finished the 250 mile
Off Road rally.